Contact Us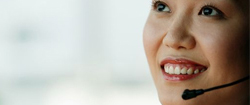 Suzhou Haiheng Pharmbiotech Co.,ltd
Tel:0086-512-65045967
Phone:0086-15365387483
E-mail:sales@haihengpharm.com
Web:
www.haihengpharm.com
Add:ROOM 115,E1 Building 1559, West chengbei Road,Gusu District Suzhou,China. 215008
Home > News

News

Torrent Pharma to buy Glochem's Vizag unit
2016-07-11
Ahmedabad-based Torrent Pharmaceuticals has entered into an agreement with Hyderabad-based Glochem Industries to acquire its active pharmaceutical ingredients (APIs) manufacturing unit in Vishakhapatnam along with a few Drug Master Files (DMFs). No financial details were divulged, though industry sources peg the deal between R250 crore and R300 crore.
Torrent currently has five formulation manufacturing units and with this acquisition it will have three API facilities for the regulated markets, in the near future. The Vizag facility has four API manufacturing suites, a pilot plant and an R&D centre and has approvals from USFDA and EUGMP. Glochem Industries manufactures and markets APIs and drug intermediates. The company also involves in contract manufacturing of finished dosage formulations.
Glochem is planning to make a transition towards specialized products and advanced technologies and this transaction with Torrent Pharmaceuticals will allow the organization to optimize its resources and redirect them towards this goal, Subbarao said. "There is a great deal of consolidation that is happening within the pharmaceutical sector and the basic expectations of the key customers and the regulatory bodies are expected to increase further in the next decade and the steps being taken by the firm at present will ensure that it will have fighting edge in this ever competitive market as it prepares for the future," he said.
The API unit approved by the USFDA and the European regulatory authorities is a multi-product facility, with a capacity to manufacture advance intermediates and active pharmaceutical ingredients (APIs).